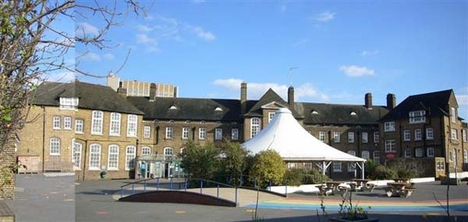 The architecture minister, Barbara Follett, has given Lewisham Bridge Primary School building grade II listed status. There is an article with further details of the grounds for listing it
here
. Some local residents will be pleased, while others, including I suspect Mayor Steve Bullock, will be tearing their hair out in exasperation.
If the Council decides to press ahead with plans for a new secondary school on the site, it will need to get listed building consent for demolition first. However I imagine that this announcement may well mean going back to the drawing board and the prospect of Lewisham getting a much-needed secondary school by September 2010, following many years of delays seems to be receding.
The primary school pupils, meanwhile, are due to start at their decant site, Mornington Centre, when they come back from the Easter break.